Diatoms, a game in which players take on the role of Victorian naturalists growing microscopic mosiacs from algae, has triumphed in this year's Cardboard Edison Awards for unpublished board game designs.
Sabrina Culyaba's creation was described as thematic, engaging, puzzly, welcoming, and surprising by the Cardboard Edison Award judging panel, who cited its "really lovely" sampling mechanic and high replayability.
Culyba is the founder of Pittsburgh-based board game design studio Ludoliminal, which specialises in designs which kids and adults can play together.
Second place in this year's awards went to Myles Wallace for Swords Over Scotland, which sees players competing to unite Scottish clans in the 14th century via the combination of area control and bingo.
Judges highlighted the game's clever troop-deployment mechanic and its elegant combat system.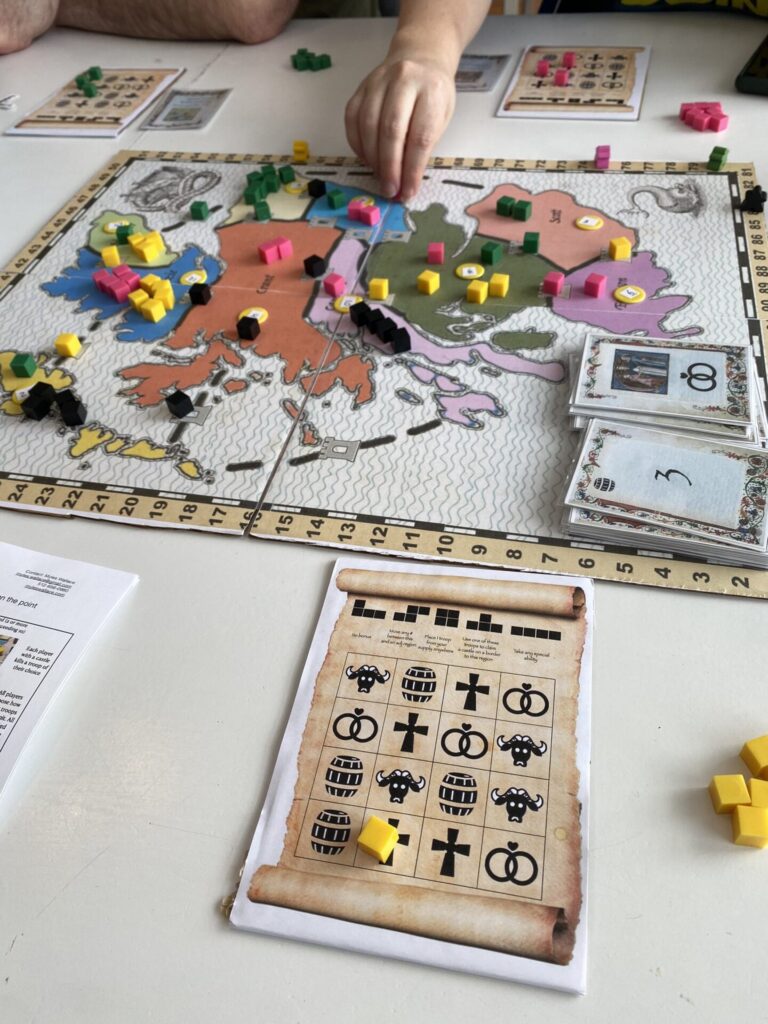 Third place went to Quilted, designed by Tony Tran – a game of assembling a communal quilt and picking the best pieces for players' personal quilts, while fourth place went to Bizarre Manor by Louis Blaise & Justine Vanhuffel, a simultaneous tile-laying game of designing a whimsical castle for monstrous guests.
The Cardboard Edison Award was launched by Suzanne Zinsli in 2016, with the help of fellow Cardboard Edison founder Chris Zinsli.
More than 250 entries were submitted to this year's competition, with 16 finalists competing for the winning slots.
Previous winners have included Octopus Scramble, which was signed up Sit Down!, Winter, which has been published by Devir, and Umbra Via, which has been published by Pandasaurus Games.
Cardboard Edison was launched in 2012 as a board game design studio and hub, which has expanded from a well-read industry blog into a vast repository of information for board game designers.