Essen Spiel, the world's biggest board game fair, has admitted using controversial AI-generated art on its tickets, posters and app for this year's event, which kicks off in three days.
More than 180,000 people are expected to descend on the Messe Essen exhibition centre for the four-day game fair, which is marking its 40th year – and its first under the leadership of new managing director Carol Rapp.
The use of AI art in board games was thrust into the spotlight earlier this month when it emerged FryxGames and Stronghold Games had used the technology in the development of the latest Terraforming Mars Kickstarter campaign, which has raised more than $2.2m from over 19,000 backers.
A host of board game publishers, artists and players took to social media and BoardGameGeek forums to condemn the decision, although the online backlash has made little dent on the campaign's runaway success.
Much of the ire stemmed from the way generative AI creates its images, with the most successful software relying on being fed huge quantities of publicly-available artwork – usually without the consent of the artists, or with any attempt to compensate them for using their work.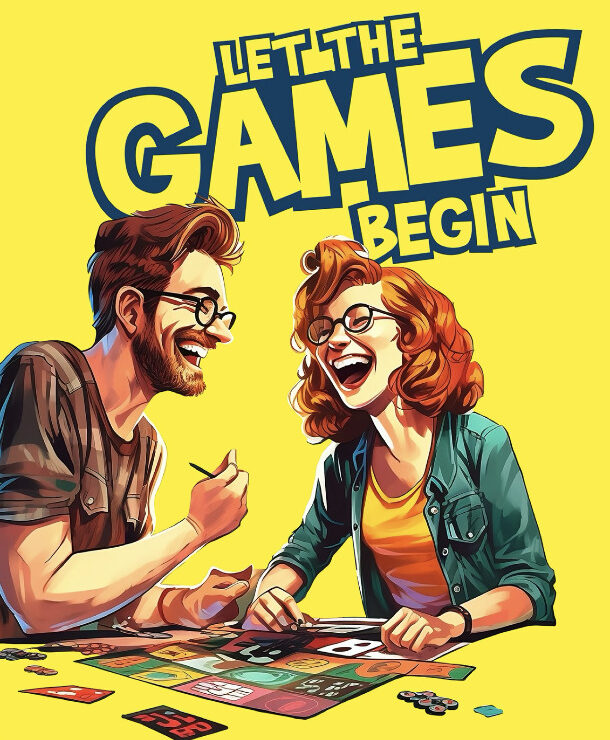 A spokesperson for Merz Verlag, which runs Essen Spiel, told BoardGameWire it was experimenting with AI "to comprehend its benefits but also its limits", adding that "the protection of artists rights has priority for us".
He said the art design in its app, which also features on Spiel tickets and some posters, was developed by a partner agency and approved by Merz Verlag, "as we liked the style".
He added that Merz Verlag does not know what was in the database of artwork used by the AI to create the images.
BoardGameWire put the following questions to Merz Verlag, which are reproduced in their entirety along with the spokesperson's answers.
—
BoardGameWire: It's been noted that Spiel is using AI-generated art in its official app – I've attached two images to this email for reference. What is Merz Verlag / Spiel's official position on using AI art in its marketing materials etc? Is there an official policy, or are there discussions ongoing to create one?
Spiel spokesperson: As with every new technology there is an ongoing process of evaluation and assessment. Society and laws always need to adapt when something new emerges and brings changes, and we are also in an ongoing process to see how to best approach the topic in general. We experiment with AI to comprehend its benefits but also its limits. The protection of artists rights has priority for us.
One issue that keeps being raised about AI-generated art is about the lack of consent from artists the software is trained on. Essentially, artists are having their work copied by an AI in order to create new art without any compensation, and are also concerned the AI art created will end up being used instead of traditional artists being hired. What's Merz Verlag's take on this, as an AI-generated art user?
We believe that original art brings the personality of the artist into each motive. That is one of the reasons we wanted our mascot to be created by an artist we like very much. And of course, we paid him for the rights to use Meeps and his creativity. We are also aware of issues regarding copyright of AI created content, making art created by an artist even more valuable and will make this work stay important.
Does Merz Verlag have a policy on Spiel exhibitors using AI art at their stands, or in marketing materials? And have there been discussions about perhaps limiting or banning AI art from being used by exhibitors?
We have discussed the topic but did not feel comfortable issuing such a ban due to the ongoing social as well as legal adaptation to the new technology. Banning a topic before it has really been discussed does not help finding a solution for everyone.
What would you say to artists attending and exhibiting at Spiel who might be concerned at major board game industry players like Merz Verlag using AI-generated art?
Art created by a creative person will always be special and stands out. Wherever the art is the focus we think it is better to use artists.
Does Merz Verlag have future plans to use AI-generated art as part of Essen Spiel, either at this year's event or in planning and developing for next year?
Answer: We have no fixed plans for next year's show or the future use of AI art. As with any new technology it evolves and needs to be constantly reviewed how to best use it.